Featured Speaker – Dr. Denise Scarpelli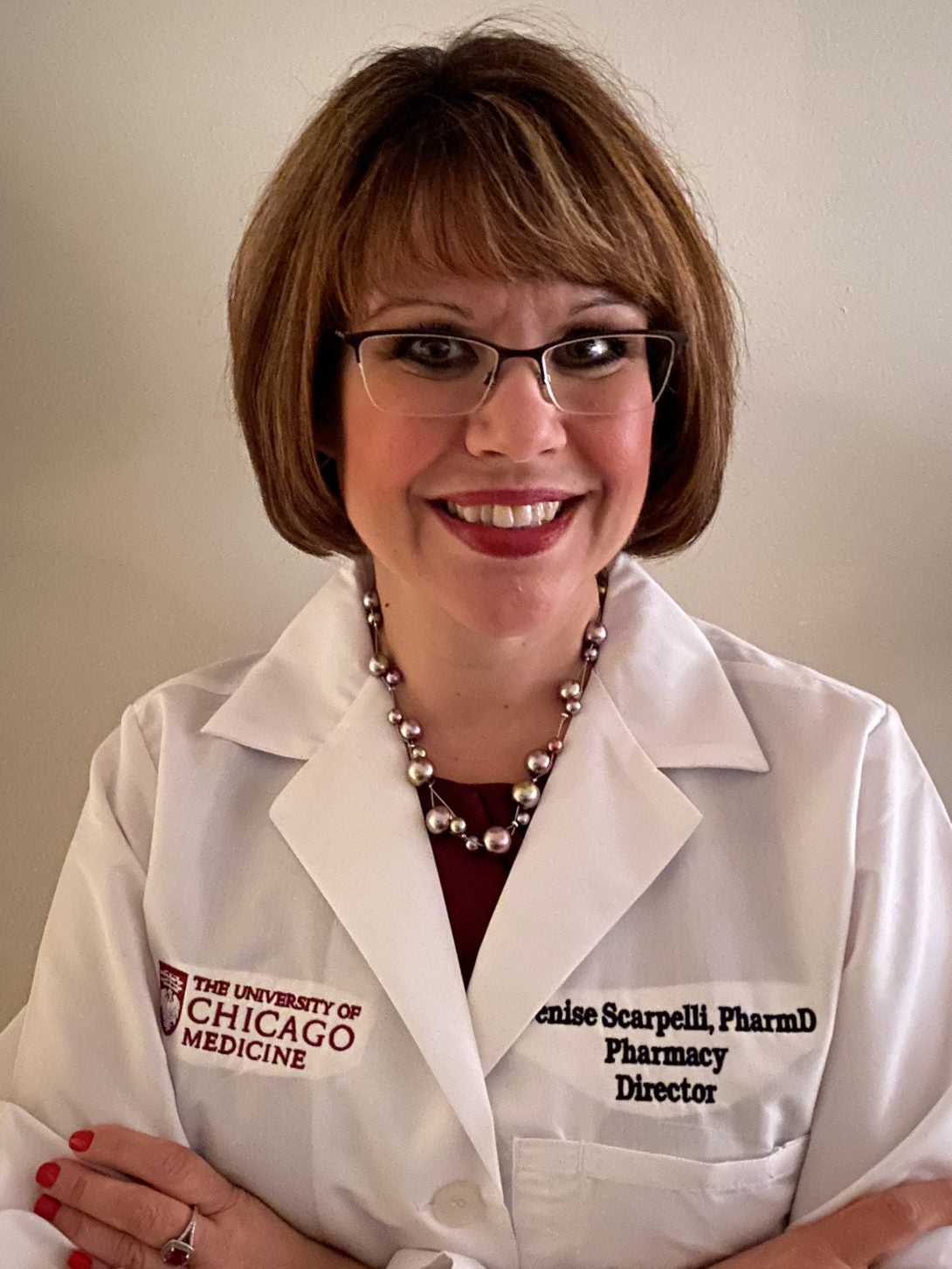 Denise Scarpelli is the Executive Director of Ambulatory Pharmacy and Business Development at University of Chicago since 2017 and is currently interim Vice President, Chief Pharmacy Officer at University of Chicago. Previously she held many leadership roles at Walgreens, leading Pharmacy Operations in Chicago for over 20 years.
Dr. Scarpelli earned a Doctorate of Pharmacy from University of Illinois at Chicago- College of Pharmacy in 1996 and a Master's in Business Administration from Southern Illinois University Edwardsville in 2021.
Dr. Scarpelli is currently the chair of the Illinois Board of Pharmacy and on the Dean's Advisory Board for Midwestern College of Pharmacy. Denise has also served as the chair on the ASHP Section of Specialty Pharmacy Practitioners Section Advisory Group (SAG) on Business Development in 2020 and serves as a committee member of many ASHP groups.