Featured Speaker – Vice Dean Kevin Rynn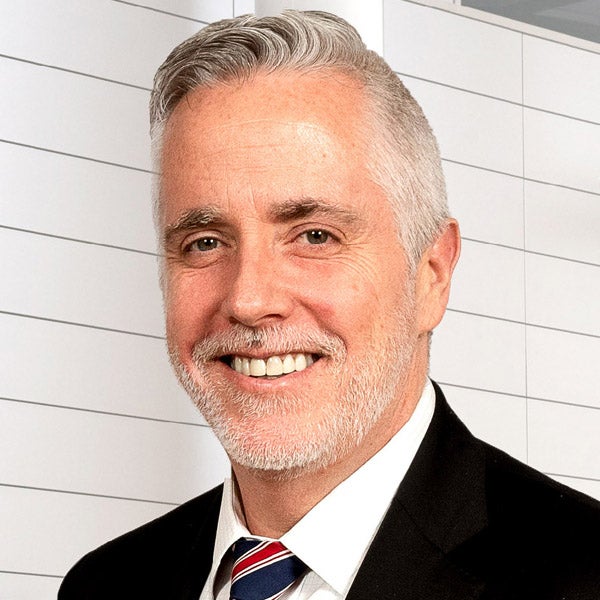 Kevin O. Rynn is Clinical Professor and Vice Dean of the UIC College of Pharmacy, serving as the regional dean for the Rockford campus. Dr. Rynn received his BS in Pharmacy from Rutgers, The State University of New Jersey, followed by his Doctor of Pharmacy Degree from Duquesne University in Pittsburgh. Subsequently he completed a hospital pharmacy residency at Allegheny General Hospital in Pittsburgh. He developed an interest in emergency medicine and clinical toxicology leading him to complete a two-year specialty residency and fellowship at the University of Illinois at Chicago (UIC) College of Pharmacy from 1992-1994. While in the program Dr. Rynn spent time with the Toxikon Consortium at John H. Stroger, Jr. Hospital (formally Cook County) and in the emergency departments at UI Health and Michael Reese Hospital on Chicago's south side. In his final year of training he served as Chief Resident to the UIC College of Pharmacy residency program.
Dr. Rynn subsequently joined the UIC faculty in 1994 as a Clinical Assistant Professor, teaching in the classroom and practicing in emergency medicine and clinical toxicology at Michael Reese Hospital. He trained numerous UIC PharmD students and residents in emergency medicine. During his time on the UIC faculty he became board certified in clinical toxicology as a Diplomat of the American Board of Applied Toxicology (DABAT). In 1999 Dr. Rynn joined the faculty at his alma mater, Rutgers University, where he served as the Director of the Emergency Medicine Residency Program.  During his 11 years at Rutgers he taught in the classroom, partook in clinical research, and practiced and trained students and residents at Robert Wood Johnson University Hospital's emergency department. During that time he was promoted to Clinical Associate Professor and became a Fellow of the American College of Clinical Pharmacy (FCCP).
In 2010 Dr. Rynn's passion for the profession and the opportunity to become part of the leadership team developing a new college of pharmacy led him to accept the position of Associate Dean for Clinical Affairs at Rosalind Franklin University of Medicine and Science College of Pharmacy, later being promoted to Vice Dean. He worked with the team to build the program and curriculum. He developed partnerships with area pharmacies, healthcare institutions, and pharmaceutical companies. Dr. Rynn developed the teaching certificate program for partner health-system pharmacy residents, and developed new postgraduate residency and fellowship training programs within the Chicago area.  He established international partnerships and initiated global health experiences for pharmacy students in Kampala, Uganda.
Since joining UIC College of Pharmacy in January 2017 he has worked with the leadership team to continue the advancement of the College and the Rockford campus. Dr. Rynn works closely with faculty and staff to ensure strategic initiates are developed and implemented. Under his direction the first pharmacy residency for the UIC Rockford Campus has begun and he has helped develop an international pharmacy student experience in Vellore, India. He works with the Winnebago County Health Department on a number of public health issues including the opioid epidemic and the COVID-19 pandemic. Dr. Rynn has published numerous publications, presented at local, state, national, and international meetings, and is active in a variety of professional organizations.